Winter Wonderland...
A few more piccies taken on Monday and Tuesday. It's now Saturday and we're finally beginning to see the ground through the snow. Thankfully many plants are beginning to straighten out and the chooks have more space to scratch about. Discovered they love avocado!!
All piccies taken in Waddington.
We literally put the kettle on...
Summer was totally confused by the snow and would dig holes and roll in them - weird animal!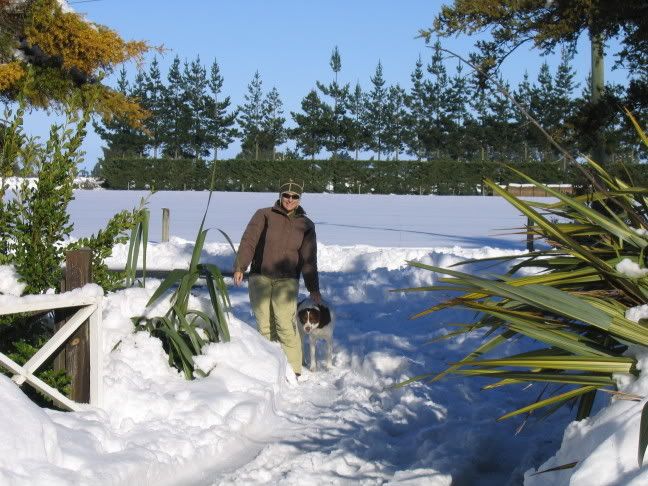 We're waiting to see what the next cold weather system due on Sunday night/Monday morning will bring - we've been told to expect more snow and that it could hang around until Thursday. I'd prefer it if it would go away on Wednesday as we fly out to Brisbane on Thursday!! And yes, Mike, ironically we'll be thawing out there before heading off to see Coldplay!! hehe
Here's hoping all our friends in Canterbury who are still stuck or without power are managing to keep warm and safe.
Labels: canterbury, emigrate, immigration, new zealand, snow, winter